Our mission is simple….
Celebrate one of the greatest names in Detroit automotive history, the Chevrolet Camaro.  If you enjoy collecting, driving, looking at, or wishing you owned a Camaro, we invite you to join us.
How does the song go?
"Get your motor runnin', head out on the highway, lookin' for adventure, or whatever comes our way….Born to be Wild…."
Well, we're not exactly wild, but, we do like to have a good time. Our members are students, engineers, business owners, shop workers, moms, dads, gramps, and grannies, too.
Whether you drive a low mileage, matching number '69 Z/28, a replica pace car, or a budget '82 sport coupe built from two other cars, don't worry. We believe every Camaro is a classic.
The activities are just SSuper….
In addition to meeting once monthly to conduct club business, we schedule many other fun outings like: cruise nights, trips to local circle tracks and drag strips, car caravans to national or regional events, road rallies, holiday parties, and more.
Photo Property of WMCC
Cheap entertainment….
Yearly dues are only $30 for the first family member and $15 for spouses. That's an entire years worth of fun for about the same cost as a dinner and a movie. Your new membership includes a club T-Shirt, member badge, window sticker, club roster, parts discount at Berger Chevrolet and an open invitation to share in all events and activities.
The finish…
Well, that's our club. The only thing missing is YOU. Email Membership Coordinator Shelley Crippin at wmcamaro@gmail.com, or any of the club officers on the contact us page, or simply fill out and mail the Membership Application located on this website.
We look forward to meeting you.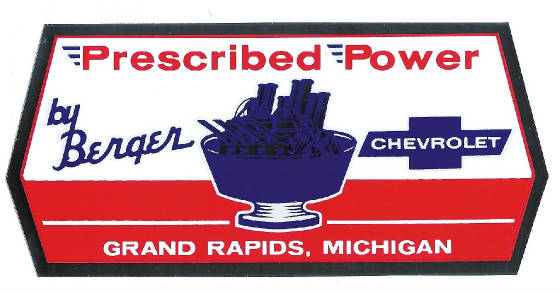 WMCC is sponsored by Berger Chevrolet. The last of the Supercar Dealers , one of the great names in dealer built high-performance History.
Chevrolet, Camaro and the Bow Tie logo are registered trademarks of General Motors Corporation, used with permission. © 2002, Western Michigan Camaro Club